< Retour à la liste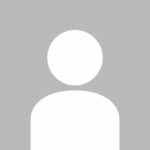 Philippe BELMONT
Produits Naturels Analyse et Synthèse
Unité de recherche : UMR8038
Université Paris Cité
Faculté des Sciences Pharmaceutiques et Biologiques
Cibles thérapeutiques et Conception de Médicaments (CiTCoM)
4 av de l'Observatoire
75270 Paris Cedex 06
Spécialité : Pharmacochimie , Chimie , Chimie organique, inorganique et supramoléculaire , Interface chimie-biologie , Méthodes analytiques , Produits naturels, Microbiologie
Directeur de l'unité de rattachement : Nicolas LEULLIOT
__________________________________________________________________________________________________________________
Responsable de l'équipe de recherche
BELMONT Philippe
Courriel: philippe.belmont@u-paris.fr
Tél : 01 53 73 97 50
__________________________________________________________________________________________________________________
Composition de l'équipe de recherche
ARDISSON Janick (PREM, HDR)
BELMONT Philippe (PR, HDR)
BERTHELOT Mathieu (MC)
BOUTEFNOUCHET Sabrina (MC)
BRACHET Etienne (MC, HDR)
CACHET Xavier (MC, HDR)
CUYAMENDOUS Claire (MC)
DEGUIN Brigitte (PR, HDR)
DEMANGE Luc (PR, HDR)
DUFAT Thi-Hanh (MC)
DUGAY Annabelle (MC)
GONCALVES DE OLIVEIRA Jr Raimundo (MC)
GROUGNET Raphaël (MC, HDR)
KRITSANIDA Marina (MC, HDR)
LALLEMAND Marie-Christine (PR, HDR)
LAMAA Diana (MC)
LANNOU Marie-Isabelle (CR, HDR)
MICHEL Sylvie (PREM, HDR)
NEUDORFFER Anne (MC, HDR)
NZOUGHET KOUASSI Judith (MC)
PERARD Joëlle (CR, HDR)
SORIN Geoffroy (MC, HDR)
SOUQUET Florence (MC)
_________________________________________________________________________________________________
5 publications récentes et significatives de l'équipe de recherche
M. C. Tenuta, B. Deguin, J. Xiaob, M. R. Loizzo, A. Dugay, R. Acquaviva, G.A.Malfa, M. Bonesi, C. Bouzidi, R. Tundis Contribution of flavonoids and iridoids to the hypoglycaemic, Antioxidant, and NitricOxide(NO) inhibitory ativities of Arbutus unedo L., Antioxidants, 2020, 9,184
W. Boiledieu, M. De Abreu, C. Cuyamendous, D. Lamaa, P. Belmont and E. Brachet, Photoredox synthesis of 6- and 7-membered ring scaffolds via N-centered radicals. Themed collection: Celebrating 10 years of ChemComm Emerging Investigators, Chem. Commun., 2022, 58, 9206-9209.
L. Riffault-Valois, C. Wattez, J. Langrand, D. Boucaud-Maître, T. Gaslonde, C. Colas, E. Nossin, A. Blateau, S. Michel, X. Cachet, Health risk associated with oralconsumption of « Chiny-tref », a traditional medicinal preparation used in Martinique (French West Indies): Qualitative and quantitative analyses of aristolochic acids contained therein, Toxicon, 2019, 172, 53-60.
Fernandes J.M., Termentzi A., Mandova T., Hammad K., Machera K., Magiatis P., Michel S., Zucolotto S.M., Grougnet R. Detection, Isolation and 1H NMR Quantitation of the Nitrile Glycoside Sarmentosin from Bryophyllum pinnatum Hydro-Ethanolic Extract. J. Agric. Food Chem., 2021, 69, 8081-8089.
B. Yu, A. Perfetto, L. Allievi, S. Dhambri, M.-N. Rager, M. Selkti, I. Ciofini, M.-I. Lannou, G. Sorin. Silver(I) Oxide‐/DBU‐Promoted Synthesis of Dihydrofuran Units through Allenyl Silver Formation. Chem. Eur. J. 2020, 26, 17455-1746.
Dumond A., Brachet E., Durivault J., Vial V. Puszko A., Lepelletier Y., Montemagno C., Pagnuzzi-Boncompagni M., Hermine O. Garbay C., Lagarde N., Montès M., Demange L., Grépin R., Pagès G. Neuropilin 1 and Neuropilin 2 gene invalidation or pharmacological inhibition reveals their relevance for the treatment of metastatic renal cell carcinoma. J. Exp. Clin. Canc. Res., 2021, 40:33, 1-18.