< Retour à la liste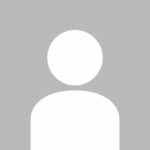 Frank BELLIVIER
Biomarqueurs de la rechute & de la réponse au traitement dans les pathologies neuropsychiatriques
Unité de recherche : UMR_S1144
Université Paris Cité
Faculté des Sciences Pharmaceutiques et Biologiques
Optimisation thérapeutique en neuropsychopharmacologie
4 avenue de l'Observatoire
75270 Paris Cedex 06
Spécialité : Biochimie , Biologie cellulaire , Biologie moléculaire , Pharmacologie , Recherche clinique , Neurosciences
Directeur de l'unité de rattachement : Jean-Louis LAPLANCHE
__________________________________________________________________________________________________________________
Responsable de l'équipe de recherche
BELLIVIER Frank – MARIE-CLAIRE Cynthia
Courriel: frank.bellivier@inserm.fr
Courriel : cynthia.marie-claire@u-paris.fr
Tél: FB – 01 40 05 42 25 / M-C.C-  01 53 73 99 90
__________________________________________________________________________________________________________________
Composition de l'équipe de recherche
AMAR -BOUAZIZ Elodie (MCU-PH)
BELLIVIER Frank (PUPH, HDR)
BLOCH Vanessa (MCU-PH, HDR)
COGNAT Emmanuel (MCU-PH)
ETAIN Bruno (PU-PH, HDR)
FARID Karim (PU-PH, HDR)
HUGON Jacques (PU-PH, HDR
ICICK Romain (PH-HDR)
JACOB Aude (MCU-PH)
LAPLANCHE Jean-Louis (PU-PH, HDR)
MARIE-CLAIRE Cynthia (DR, HDR)
MOUTON-LIGER François (MCU, HDR)
PAQUET Claire (PU-PH, HDR)
VORSPAN Florence (PU-PH, HDR)
__________________________________________________________________________________________________________
5 publications récentes de l'équipe de recherche
Spano L, Etain B, Meyrel M, Hennion V, Gross G, Laplanche JL, Bellivier F, Marie-Claire C. Telomere length and mitochondrial DNA copy number in bipolar disorder: identification of a subgroup of young individuals with accelerated cellular aging. Transl Psychiatry. 2022 Apr 1;12(1):135.
Scott J, Lajnef M, Icick R, Bellivier F, Marie-Claire C, Etain B. A Comparison of Different Approaches to Clinical Phenotyping of Lithium Response: A Proof of Principle Study Employing Genetic Variants of Three Candidate Circadian Genes. Pharmaceuticals (Basel). 2021 Oct 23;14(11):1072. doi: 10.3390/ph14111072
Vrillon A, Deramecourt V, Pasquier F, Magnin É, Wallon D, Lozeron P, Bouaziz-Amar É, Paquet C. Association of Amyotrophic Lateral Sclerosis and Alzheimer's Disease: New Entity or Coincidence? A Case Series. J Alzheimers Dis. 2021;84(4):1439-1446. doi: 10.3233/JAD-215226.
Icick R, Bloch V, Prince N, Karsinti E, Lépine JP, Laplanche JL, Mouly S, Marie-Claire C, Brousse G, Bellivier F, Vorspan F. Clustering suicidal phenotypes and genetic associations with brain-derived neurotrophic factor in patients with substance use disorders. Transl Psychiatry. 2021 Jan 21;11(1):72. doi: 10.1038/s41398-021-01200-5.
Clergue-Duval V, Vrillon A, Jeanblanc J, Questel F, Azuar J, Fouquet G, Mouton-Liger F, Rollet D, Hispard E, Bouaziz-Amar E, Bloch V, Dereux A, Cognat E, Marie-Claire C, Laplanche JL, Bellivier F, Paquet C, Naassila M, Vorspan F. Plasma tau, NfL, GFAP and UCHL1 as candidate biomarkers of alcohol withdrawal- associated brain damage: A pilot study. Addict Biol. 2022 Nov;27(6):e13232.