< Retour à la liste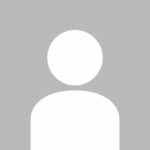 Francine BEHAR-COHEN
De la physiopathologie des maladies de la rétine aux développements cliniques
Unité de recherche : UMR_S1138
Université Paris Cité
Centre de Recherche des Cordeliers
15, rue de l'Ecole de Médecine
75006 Paris
Spécialité :Biologie cellulaire , Biologie moléculaire, Biothérapies , Environnement , Formulation pharmaceutique, Imagerie, Médicament, Neurosciences ,Pharmacologie,  Recherche clinique, Toxicologie, Vectorisation
Directrice de l'unité de rattachement : Jessica ZUCMAN-ROSSI
__________________________________________________________________________________________________________________
Responsable de l'équipe de recherche
BEHAR-COHEN Francine
Courriel: francine.behar@gmail.com
Tél : 01 44 27 81 64
__________________________________________________________________________________________________________________
Composition de l'équipe de recherche
ABERDAM Daniel (DR, HDR)
BEHAR-COHEN Francine (PR, HDR)
BOURGES Jean-Louis (PR, HDR)
BREZIN Antoine (PR, HDR)
DARIUCH Alejandra (MC, HDR)
KERMOVANT Elsa (PR, HDR)
PICARD Emilie (CR)
POLAK-BERDUGO Marianne (IR)
TORRIGLIA Alicia (DR, HDR)
ZHAO Min (CR, HDR)
__________________________________________________________________________________________________________________
5 publications récentes de l'équipe de recherche
Oral Ursodeoxycholic Acid Crosses the Blood Retinal Barrier in Patients with Retinal Detachment and Protects Against Retinal Degeneration in an Ex Vivo Model Alejandra Daruich, Thara Jaworski, Hugues Henry, Marta Zola, Jenny Youale, Léa Parenti, Marie-Christine Naud, Kimberley Delaunay, Mathilde Bertrand, Marianne Berdugo, Laura Kowalczuk, Jeffrey Boatright, Emilie Picard & Francine BeharCohen. Neurotherapeutics (2021. Apr;18(2):1325-1338. doi: 10.1007/s13311-021-01009-6.
Retinal phototoxicity and the evaluation of the blue light hazard of a new solid-state lighting technology. Jaadane I, Villalpando Rodriguez G, Boulenguez P, Carré S, Dassieni I, Lebon C, Chahory S, Behar-Cohen F, Martinsons C, Torriglia A. Sei Rep. 2020 Apr 21;10(1):6733.
Transscleral Optical Phase Imaging of the Human Retina. Laforest T, Künzi M, Kowalczuk L, Carpentras D, Behar-Cohen F, Moser C.Nat Photonics. 2020 Jul;14(7):439-445. doi: 10.1038/s41566-020-0608
Iron is neurotoxic in retinal detachment and transferrin conf ers neuroprotection. Daruich A, Le Rouzic Q, Jonet L, Naud MC, Kowalczuk L, Pournaras JA, Boatright JH, Thomas A, Turck N, Moulin A, Behar-Cohen F, Picard E. Sei Adv. 2019 Jan 9;5(1):eaau9940.
Mineralocorticoid receptor antagonism limits experimental choroidalneovascularization and structural changes associated with neovascular age-related macular degeneration. Zhao M, Mantel I, Gelize E, Li X, Xie X, Arboleda A, Seminel M, Levy-Boukris R, Demigoghossian M, Prunotto A, Andrieu-Soler C, Rivolta C, Canonica J, Naud MC, Lechner S, Farman N, Bravo-Osuna I, Herrero-Vanrell R, laisser F, Behar-Cohen F. Nat Commun, 2019. 10(1): p. 369.