< Retour à la liste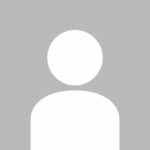 Sylvie BABAJKO
Environnement et pathologies orales
Unité de Recherche : UMR2496 BRIO-  Environnement et pathologies orales
Universite Paris Cité
UFR Odontologie
Biomedical research Odontology
1 rue Maurice Arnoux
92120 Montrouge
Spécialité : Biologie moléculaire , Environnement , Imageries , Recherche clinique, Toxicologie
Directrice de l'unité de rattachement : Catherine CHAUSSAIN
__________________________________________________________________________________________________________________
Responsable de l'équipe de recherche
BABAJKO Sylvie
Courriel: sylvie.babajko@inserm.fr
__________________________________________________________________________________________________________________
Composition de l'équipe de recherche
BABAJKO Sylvie, (DR, HDR)
HOUARI Sophia (MCU-PH)
RICORT Jean-Marc (PU, HDR)
TAIHI Ihsène (MCU-PH)
__________________________________________________________________________________________________________________
5 publications récentes de l'équipe de recherche
Bui AT, Houari S, Loiodice S, Bazin D, Sadoine J, Roubier N, Vennat E, Thuy TT, Berdal A,Ricort JM, Mhaouty-Kodja S, Babajko S. Use of dental defects associated with low-dose di(2-ethylhexyl)phthalate as an early marker of exposure to environmental toxicants. Environ Health Perspect. 2022;130(6):67003. doi: 10.1289/EHP10208
Merzoug-Larabi M, Youssef I, Bui AT, Legay C, Loiodice S, Logno S, Babajko S, Ricort JM. Protein kinase D1 (PKD1) is new functional non-genomic target of bisphenol A in breast cancer cells. Frontiers in Pharmacology, 2020, 10:1683. doi: 10.3389/fphar.2019.01683
Houari S, Picard E, Wurtz T, Vennat E, Roubier N, Wu TD, Guerquin-Kern JL, Duttine M, Thuy TT, Berdal A, Babajko S. Disrupted iron storage in dental fluorosis. Journal of Dental Research, 2019; 98(9):994-1001. doi: 10.1177/0022034519855650.
Jedeon K, Loiodice S, Le Normand M, Houari S, Chaloyard J, Salhi K, Berdal A, Babajko S. Androgen receptor involvement in rat amelogenesis: an additional way for endocrine disrupting chemicals to affect enamel synthesis. Endocrinology. 2016; 157(11):4287-96
Jedeon K, Houari S, Loiodice S, Thuy TT, Le Normand M, Berdal A, Babajko S. Chronic exposure to bisphenol A exacerbates dental fluorosis in growing rats. JBMR. 2016; 31(11):1955-66.